Acharya Shree Nanesh Samta Mahavidyalaya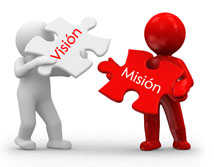 Vision:
A College engaged in uplifting the society it serve.
A College Which offers affordable education of international stranded to all class of student.
A College that continuously improves the Quality of it's academic activities and support program .
A College that implement the best of academic practices to satisfy every member associated with it.
Mission:
The College aims to achieve and endorse excellence in every area of it's teaching maintaining and developing it's position as a world class College to enrich rural international and regional communication thought the skills of it's graduates and post-graduate . in Support of this ASNSM will always:
Create and sustain an academic environment conductive to academic and professional excellence:
Continue to improve the quality of the undergraduate and postgraduate programs that prepares our students for professional life and leadership in changing life:
Attract students of the higher caliber from ruler areas and small towns:
The create avenues for technical education and research in new and emerging technology:
Remain as a leader in the creation synthesis and separate of knowledge benefits to the current and for comming generations:
Optimize the usage of resources and infrastructure in an integrated fashion to improvise and enhance the strength student and facilities:
Built mutually beneficial relation ship with communities ,government and private organizations Promoting a wise Stewardship of the environment.
Improve the efficiency and effectiveness of the management and administrative services that support the mission of College.