Director's Message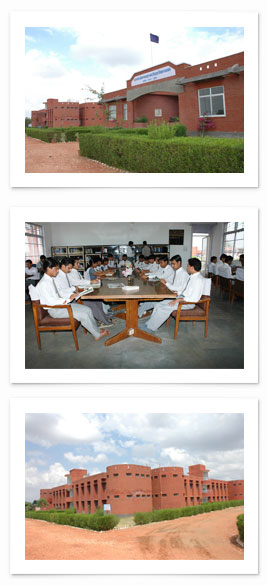 Dear students,

We feel pleasure in welcoming you as a cherished member of Acharya Shree Nanesh Samta Mahavidyalaya family. It goes without saying that starting as a Hindi medium higher secondary school for the benefit of rural massas. Nanesh Samta Mahavidyalaya has growing and has IT college and management college which is a land mark in the History of Village. Computer education is demand of new millennium. Ever since we started computer education in form of BCA and MCA. The college has got encouraging result it is a matter of grate to state that this activity benefited the community specially the rural massage by providing high technical education the college has well-furnished building with state of art WI-FI lab, largest instrument and equipment. The IT department is over a period of developed and state of art laboratories in varying field of computer Eng. Software lab networking lab, web designing lab etc.
Our goals in a learning oriented education is to encourage student with the ability to learn & grow as a professional instead of "covering all the required information" let us focus on giving students the ability to what is needed of us a major goal of our college is to have graduate that have the ability to expend their knowledge.
The curriculum in the information technology laid greater emphasis on design & development in addition to software package. Storage & retrieval data processing communication & image processing etc. are going to affect the computer knowledge in near future industrial training is an integral part of curriculum.
Recent advancement in the areas of computer, software, communication technology has made aboundment information available to us the era of high tech technology. The information technology is something without industry and individuals cannot survivals their success depend on their ability. To accrue accurate & timely information.
The contribution of dedicate management team faculty & guardians for their generous funding and patronizing is remarkable.
We trust that you will avail of the optimum committed facility available in the college & make your brilliant carrier on its avail thought your talent & hard work.
The main object of Acharya Shree Nanesh Samta Mahavidyalaya was to provide information technology education to the ruler massage of the area but over a period of time has been demand for the management & commerce students & to fulfill the demand of the region the college has introduced new course of BBM &B.COM there is a great demand of management student in banking insurance in other financial sector as well as industry & the B.COM students can further go for specialization course of charted accountancy company secretary or MBA etc.
We expend a very warm welcome to all the students who wish to join our college and assure all of you that you will be well equipped with the state of art theoretical knowledge, innovative & creative practical skill to achieve grand success.